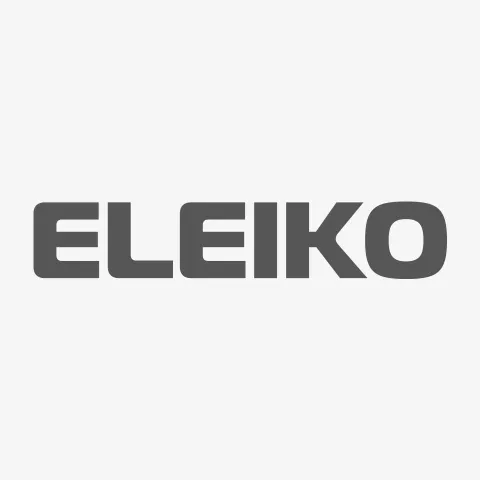 Buy

ELEIKO

Products Online
For over 50 years, Eleiko has been a worldwide leader within international strength and conditioning, weightlifting and powerlifting communities. Since 1963 whe
Show More
For over 50 years, Eleiko has been a worldwide leader within international strength and conditioning, weightlifting and powerlifting communities. Since 1963 when our equipment was used for the first time in an international weightlifting championship, athletes lifting with Eleiko barbells have set more than 1000 world records. That's probably a world record in itself...
Eleiko blasts onto the world stage in 1963 doing what no other manufacturer has – building a bar that lasts an entire competition without being damaged or broken – and the weightlifting community takes notice. The impressive performance raises the bar for weightlifting equipment.
Eleiko shapes the sport of weightlifting with the introduction of the first rubber weights and includes needle bearings in the bar design enhancing performance and safety. Athletes appreciate the improved experience and the notion of the "Eleiko Feeling" feeling is born.
Eleiko is distinctly certified by the governing bodies of three strength sports.
Since becoming certified by the IWF in 1969, Eleiko has equipped more than 40 World Championships, as well as several hundred continental and regional Championships and Games.
Eleiko enjoys the distinction of being the sole VIP supplier for IPF World Championships since 2009.
Eleiko partners with World Para Powerlifting (then IPC) in 2005 to become the brand of choice in powerlifting for Paralympics sports.
We are honoured to be part of 5 Olympic Games to date. Our legacy is built on weightlifting and we are proud to support champions - past, present, and future - with the world's finest equipment allowing them to step onto the platform with confidence, focusing on their performance, and making record-setting lifts.
2017 marks our 60th year in strength. While we have accomplished much over the decades, we aim to continue shaping the future of strength and our mission to help make people stronger remains absolute.
Show Less